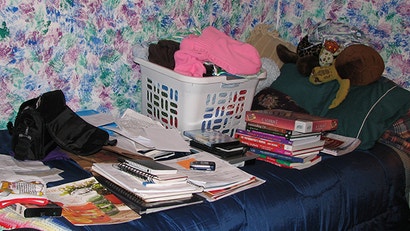 The last thing you want to do when you get home from holidays is unpack. Give yourself motivation by putting your stuff between you and sleep.
Picture: Ali West
No one wants to sleep on a bed covered in clothes, books and souvenirs. Dumping your stuff on your bed may be undesirable, but it's a mess you'll have to clean up if you want to get a good night's sleep.
Of course, this only really works if you're not inclined to move a mess from one place to another. It's a great motivator to keep yourself on the ball during the time you're most likely to put something off.
LPT: If you procrastinate unpacking after a trip, make the first step dumping entire suitcase onto bed. Now you'll have to put things away before sleeping. [Reddit]