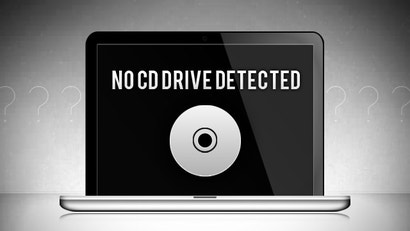 Dear Lifehacker, I am in the market for an Ultrabook and am looking for one without a touch screen. I know touch screens are the way of the future but I am quite happy living in the past for a while longer! Also I don't really want to pay for something that I am never going to use. What would you recommend? Thanks, Untouched
Dear Untouched,
I'm presuming from the question that you're after a thin and light laptop; technically speaking an Ultrabook has to refer to a device that meets some specific Intel guidelines, because Ultrabook itself is an Intel trademark. So for example while a MacBook Air might pass the "it looks like an Ultrabook" test, it can't be one, because it's a MacBook. In some ways that reduces the choice parameters a bit if you absolutely must have an "Ultrabook", because Intel's specific rules make for some very similar devices. In that vein, our Windows 8 Ultimate Buyers Guide is a good place to start reading and deciding precisely what you're after.
It's also an interesting time to be looking for an Ultrabook specifically, because Intel's tightened up the definition for its fourth generation "Haswell" processors, and touch is now a mandatory inclusion.
The other factor with touchscreen compatibility is that it's often used to justify slightly higher Ultrabook prices, but not always. You can spend around $700 for an entry level Ultrabook with very basic specifications, but that can ramp up quickly depending on your other needs. The key reason why I'd suggest anyone buy an Ultrabook (or Ultrabook-style laptop) would be for the convenience of a thin and light laptop platform, and the mobility benefits it brings. The cheaper end of the Ultrabook scale is often a tad on the plastic side, which may not be the most durable.
While it's not technically an "Ultrabook", Apple's MacBook Air is the first place I'd suggest as a non-touchscreen based Ultrabook, because they're rather well built machines that often do very well even if you're not running OS X on them, and as yet, Apple's resisted the urge to make them touchscreen compatible. I'm also a fan of the design of HP's Spectre Ultrabook lines if absolute Ultrabook compatibility is a must.
Cheers Lifehacker
Got your own question you want to put to Lifehacker? Send it using our contact tab on the right.