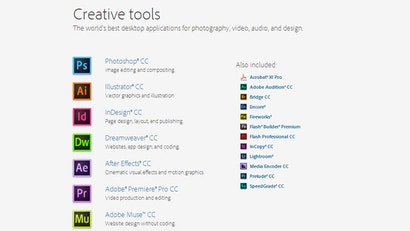 Last month, Adobe announced it was killing Creative Suite in favour of the subscription-only Creative Cloud. Today, the company has made the new Creative Cloud apps, including Photoshop CC, available for subscription.
The company is hyping new features in these desktop programs including syncing your files across the desktop, web and mobile and features in specific apps, such as a new Smart Sharpen tool in Photoshop and new Touch Type tool in Illustrator. You can see all the updates in the Adobe press release.
Is it worth the switch? Check our overview of the advantages and disadvantages of Adobe's Creative Cloud.