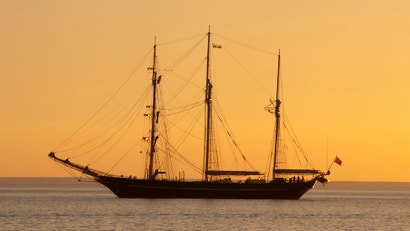 Whether everyone is on your case, you aren't feeling motivated or you just feel like you suck at something, we all feel a little discouraged from time to time. This proverb reminds us that difficulties are to be expected.  
Photo by John Benwell.
No matter how rough that storm gets — whether you're learning a new skill or just getting crapped on by life — you'll be better for it when you come out the other end.
30sec Tip: A Smooth Sea Never Made a Skillful Sailor [Lifehack]