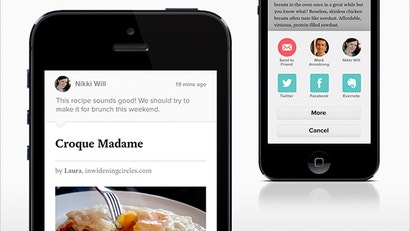 Pocket is one of our favourite ways to bookmark and read things later. Now, you can send articles straight to your other friends that are using Pocket. No email, Facebook or other networks necessary.
Pocket has given its Share menu a complete overhaul, but the coolest feature is the ability to send articles directly to your other friends using Pocket. Instead of emailing them the article, you can send it right to their new Pocket Inbox, so they can add it to their reading list with one tap (and vice versa).
Of course, if your friends use other read-later services, there are other ways to send articles directly to their reading list. Hit the link below to read more about Pocket's new feature.
Introducing Pocket's Send to Friend: Share with the People Who Matter Most [Pocket]