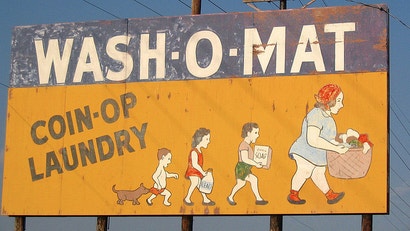 If you do your washing at a laundromat or your building's shared laundry, here's a tip that can help you avoid lugging along a big bottle or box of detergent: carry your clothes in a pillowcase with detergent mixed in.
Photo by Chames Richalds
The Household Magic Daily Tips blog suggests loosely mixing in one cup of powdered detergent with your clothing. Empty the pillowcase plus the detergent into the washer, and you're done. Plus, when you throw the pillowcase in as well, you'll be sure to always have fresh, clean pillowcases.
Pillowcases can make for easy laundering when you travel too.
Laundromat Detergent Trick [Household Magic Daily Tips]