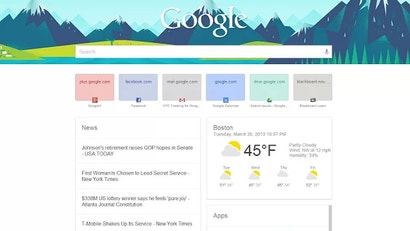 Chrome extension New Tab Page brings the Google Now look and feel to the browser. You'll see weather and news cards, as well as your frequently visited sites.
Additionally, the familiar Google Now bar includes a box for search as well as a button to use voice commands. This isn't a new feature, by any means, but it's very handy to have on the new tab page.
Curiously, at the moment, all voice searches get an extra 'h' attached to the beginning, but hopefully this will be fixed in an update. Some more customisation options would be nice too. Still, the extension is useful as is, and it's not bad-looking either.
New Tab Page [Chrome Web Store via Addictive Tips]