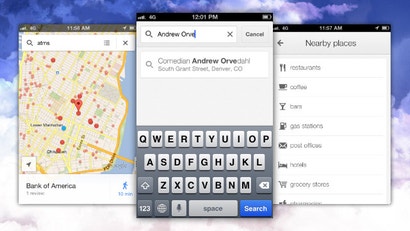 iOS: Google Maps for iPhone received a major update overnight that brings in your contacts' addresses. Also new in version 1.1 is an easier way to look for local places by choosing from categories such as restaurants and petrol stations.
The new update allows you to find your contacts' addresses from your web cache, as long as you're signed into Google, so you don't even need the addresses stored locally on your iPhone. The new Nearby Places feature makes it easier to discover new places or run errands in unfamiliar areas.
You can download or update the app from the iTunes App Store now, but there's unfortunately still no iPad-optimised version available yet.
Google Maps [iTunes App Store via TechCrunch]