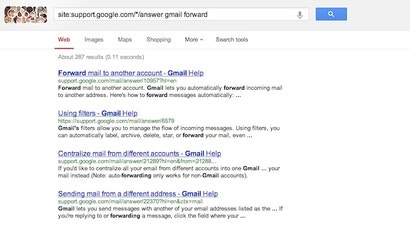 Google's search operators are a fantastic way to search for specific things quickly. The Google Operating Blog has put together a list of some of of the more obscure search operators, including a way to instantly search though Google's help pages.
We love a good search operator, and this one's no different. Searching for answers to Google-specific questions is always a bit of a pain, but this operator restricts the results to just the questions that actually have answers:
site:support.google.com/*/answer [your question]
It also shows you that Google's already handy site: search operator works just fine for directories and images. Head over to the Google Operating Blog for a few more advanced tips for Google's search operators.
Advanced Uses for Google's Site: Operator [Google Operating System]