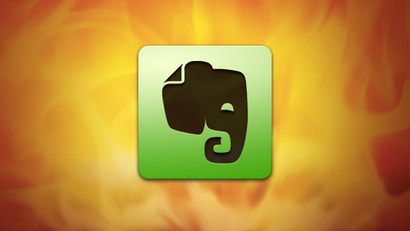 Following a security breach over the weekend, Evernote has announced that it will implement two-factor authentication as quickly as feasible.
If you're an Evernote user, you can't have missed the fact that the popular note-taking service reset all user passwords over the weekend as a result of a security breach, although you may have only noticed when you tried to log in and your password was rejected from the desktop or mobile apps.
InformationWeek reports that aside from the forced password reset, the intrusion has also led to Evernote accelerating its plans to introduce two factor authentication to all accounts. According to an email cited by InformationWeek, Evernote's Ronda Scott stated that
We were already planning to roll out optional two-factor authentication to all of our users later this year. We are accelerating those plans now.
Which means that for now, all Evernote users have between them and a hack is a password; while it won't secure you against further breaches, it would be wise to look over our guide to auditing your passwords in any case, because a strong password is still better than a weak one.
Evernote: We're Adding Two-Factor Authentication [InformationWeek]