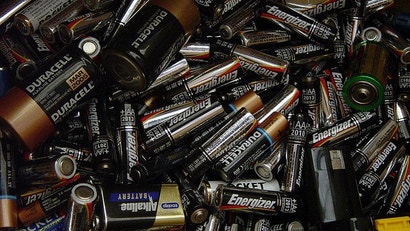 When you're looking to power a DIY project, you have lots of different battery choices. To help you find the best one for your needs, Adafruit has put together a guide to picking the best battery for your project.
Picture: Heather Kennedy/Flickr
The project goes through each type of battery, from alkaline to lithium, and talks about the cost, size and power output. From there, you can pick the best battery for the job. Looking to make it super easy to service? 9V or AA batteries are probably your best bet. Need to get a 5V input? Use three alkaline batteries.
If you don't want your projects tethered to a power supply, Adafruit's guide is a good place to start so your electronics get the juice they deserve.
All About Batteries [Adafruit]