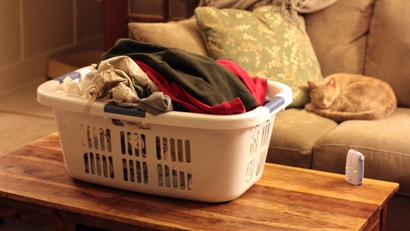 Moving groceries from your car to your kitchen often involves multiple trips that are inconvenient and annoying. Redditor themeattrain says you avoid that problem with the help of a laundry basket.
Picture: Sean Freese/Flickr
When you go grocery shopping, put a laundry basket in your trunk before you leave. It makes it easy to bring in all your stuff in one pain-free trip.
Even if you don't have one already, cheap laundry baskets only cost a few dollars. Pick one up at your local retailer (or online) and carry your groceries pain-free into the house in one go.
When you go grocery shopping, put a laundry basket in your trunk before you leave [Reddit]