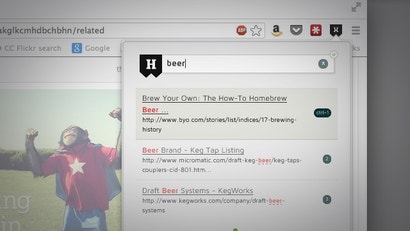 Chrome: You'll find plenty of tools out there to help you manage your browser's bookmarks, but you need a solid search tool if it's particularly unruly. Holmes is an extension that quickly searches for keywords in all of your bookmarks.
You can search your bookmarks by clicking the Holmes button to the right of the omnibar, or hit * and then Tab to search directly from the omnibar itself. Holmes also has a few handy features to make searches easier, including the ability to filter out anything in your bookmarks bar and bookmarklets.
It's a robust little search engine that's easy to use, and if you're the type to keep hundreds of disorganised bookmarks, then it makes it a little easier to find old links quickly.
Holmes [Chrome Web Store via Addictive Tips]