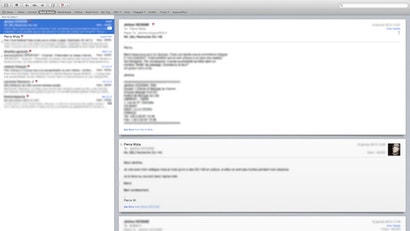 The default Mail app that comes stock with Mountain Lion is a big step up from earlier versions, but it still has room to improve. Mac Appstorm has put together a guide for getting more out of Mail, including ways to make it more simple and set up a more efficient workflow.
While the crux of this system relies on organising your email with smart inboxes, it also utilises a custom layout that makes Mail easier to use. This includes using the new basic layout, showing the favourites bar instead of the side bar (View > "Show Favorites Bar"), and using Gmail-style conversations (View > "Organize by Conversation").
The end result is a lot more in line with the likes of our favourite email clients, Sparrow and Postbox. If you're a big fan of Mail, or you just don't want to pay for an email app, head over to Mac Appstorm for the full guide on making Mail work better for you.
Turning Mail.app Into the Best Mac Email App [Mac Appstorm]