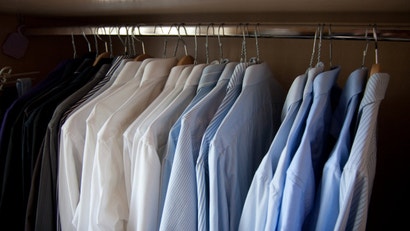 Have you ever purchased a button-up shirt that doesn't seem to fit like it did in the store? Make sure you look just as flattering after you buy it by sitting down when trying it on.
Picture: Roberto_Ventre/Flickr.
How-to-dress website Put This On says that you should sit down when trying on shirts to ensure the best fit. This is particularly important when buying slimmer shirts since they have a tendency to bunch up when your body is not standing up straight. Make sure that the clean lines that make such a shirt appealing are just as defined when sitting down, and you'll be ready to rock it wherever you go.
Sit Down in Your Shirt [Put This On]