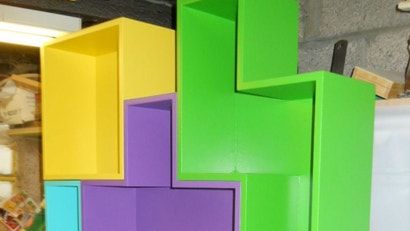 It's hard not to have a little nostalgic love for Tetris. Even if you don't, you have to appreciate the modular nature of this DIY storage from Instructables user HicksCustomFurniture. With a set of block shelves you make yourself, you can assemble a storage system in pretty much any configuration you want.
If you have standard woodworking tools, you really just need some wood and paint to put these shelves together. The sample uses bright Tetris colours, but if you want something a little more subdued, you can always paint them however you like.
For full details on how to create these shelves, hit up the how-to on Instructables. If you're feeling particularly lazy and have some money to spare, you can buy them pre-made as well.
Tetris shelves [Instructables]