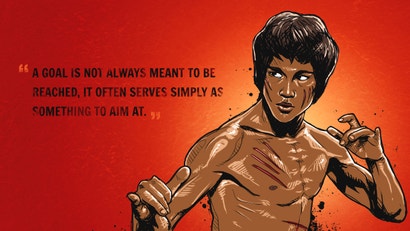 We've always said you should set specific, achievable goals, but this quote from martial arts legend Bruce Lee reminds us that sometimes it's OK to not reach that goal.
Image illustrated by Tina Mailhot-Roberge
If you've worked hard and made progress, that goal has still served its purpose by giving you something to aim for. It's better to be a little optimistic than overly realistic if you really want to achieve.
Thought for the Day by Bruce Lee [Lifehack]