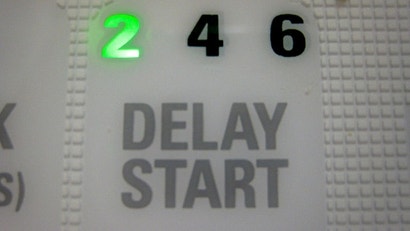 We all get frustrated with projects to the point where quitting seems an inevitable. But sometimes we just need to know when to stop — not quit.
Photo by Doug Waldron.
As we've mentioned before, quitting is good when you can do it quickly and you know when to do it. However, sometimes it's less about quitting a project entirely and more about knowing when to step away from it. When you're overworked or burnt out on a project, you start making mistakes you increase the chances you'll quit in the long run. Blogger rachelbythebay calls this the stupid hour:
It's the point when I've been awake for too long and anything I create is sure to be suboptimal. The late hour has drained enough out of me to where I turn stupid and my output shows this.
It's at that moment that it's often best to just go home. Sometimes its good to distance yourself even further. In an essay in Believer magazine, novelist Zadie Smith goes so far as to suggest you take as much time away from a project as humanly possible:
When you finish your novel, if money is not a desperate priority, if you do not need to sell it at once or be published that very second — put it in a drawer. For as long as you can manage. A year of more is ideal — but even three months will do. Step away from the vehicle. The secret to editing your work is simple: you need to become its reader instead of its writer.
Even though Smith talks about doing this with a novel, it's a piece of advice we can all use for just about anything we create. Sometimes, when you're sitting there pounding your head into a project, you're only making it worse. When you delay the work, you're given the opportunity to put a fresh set of eyes on it and make it better.