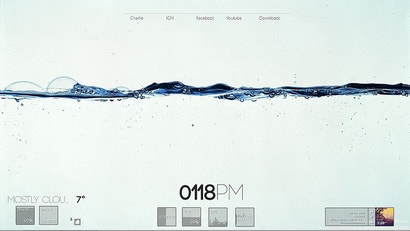 Flickr user Sebastian Holm Nielsen wanted something minimal but informative for his desktop — something that brought in useful information but kept it all out of the way when he was working. The end product is useful, minimal and attractive.
Want the same look and feel for your Windows desktop? Here's how to make it happen:
That's all there is to this one. The Encoded skin is pretty versatile, and can be used to create really unique and interesting views on different systems. Having trouble getting everything working just the way you like? Head over to Sebastian's Flickr page to ask your questions!
Minimal November Theme v. 1.2 [Flickr]