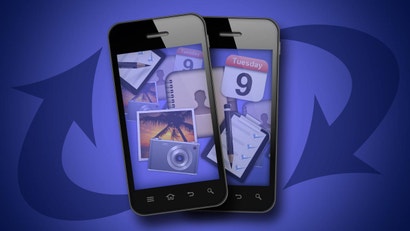 Dear Lifehacker, My wife just got her first iPhone, and I want to streamline everything we do: share our contact lists, calendars, task lists and grocery lists. so we don't have two versions of everything floating around. How can I do this? I want as much of our daily info as collaborative as possible. Sincerely, Bringing a Luddite to the Light
Dear Bringing,
Being able to collaborate on stuff like this is one of the things that makes smartphones so great, and it's useful for more than spouses too — roommates, family members and other friends can benefit from this level of sharing too. We've shared a number of collaboration tools over the years, but here's a rundown of how to share your most important info on iOS and Android.
Hopefully this gets you started. You can find a collaborative version of just about any app if you do a little searching, but this should get you most of the important stuff shared between you. Good luck!
Cheers Lifehacker
Title image remixed from Hemanta Kumar Raval (Shutterstock).