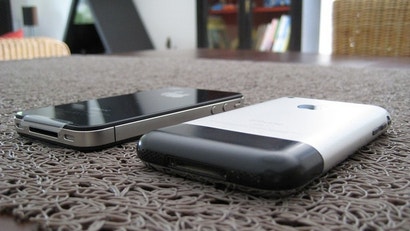 Every time a new gadget is released, it's inevitable that you'll feel like upgrading yours. Sometimes it's worth it, it can be a waste of money. The New York Times takes a look at this trend and suggests you consider what you're giving up when you spend money on an upgrade.
Photo by Jean-Baptiste Maurice.
We've talked about the upgrade treadmill of tech before, and the New York Times makes a few compelling arguments against the upgrade habit. Breaking down the cost-to-use ratio for new tablets, laptops and smartphones, the article discusses when it's worth upgrading, and when it's not. We especially like the closing sentiment:
No one has ever regretted waiting as long as they can to upgrade their technology. We're a nation of shoppers, tempted to buy the best at every turn. But I've found that the best way to avoid a premature upgrade is to remember what you might be giving up: a trip to a tropical getaway, a new suit or perhaps a down payment on a new bed that will help you sleep better. That kind of context makes it easier to pause and realise the grandest truth with upgrades: If it isn't broken, stolen or lost, maybe you don't need a new one just yet.
It's a good reminder to keep your priorities straight. Sure, a new smartphone might seem like a good idea, but are you sacrificing a better experience — like a holiday, bed or new office chair — to get it?
Knowing When It Pays to Upgrade Your Gadgets [New York Times]