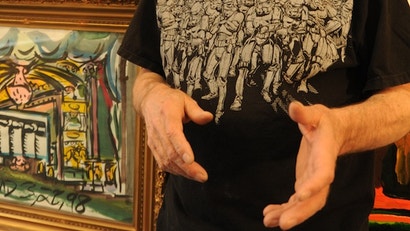 Whether you're giving a formal presentation or just chatting, chances are you use a wide variety of hand gestures to get your point across. According to Psychology Today, those hand gestures are often communicating a hidden story.
Photo by Wonderlane.
We know that body language often reveals the truth, and that's definitely the case with your hands. Psychology Today highlights a few common examples:
Using no hand gestures: No hand movement can often be perceived as indifference.
Hands open with palms at a 45-degree angle: Communicates honesty and openness.
Hands open with palms down: Communicates certainty.
Hands grasped in front: Communicates nervousness.
Large hand gestures: Communicates that someone is chaotic and out of control.
Whether you're analysing others or trying to communicate more effectively yourself, it's handy to know the potential implications of specific gestures. Head over to Psychology Today for a more thorough breakdown.
Your Hand Gestures Are Speaking For You [Psychology Today]