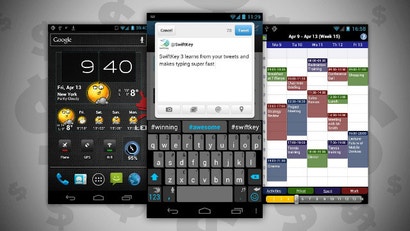 Google is having an "End of Summer" sale for apps and it includes our favourite keyboard, our favourite calendar and one of our favourite home screen customisers for only $US0.99.
The sale contains 18 apps in total, all available for $US0.99. Most are games, but you'll also find some of our all-time favourite apps, including SwiftKey, our favorite Android keyboard; Business Calendar our top calendar app and Beautiful Widgets, one of the most-used apps among our featured home screens.
You'll also find the Vignette camera app, Star Chart and such games as N.O.V.A. 3 and Modern Combat 3. Each app is $US0.99, and there's no word on when the sale ends, so grab them while you can! Hit the link to check out the sale.
End of Summer Sale [Google Play]