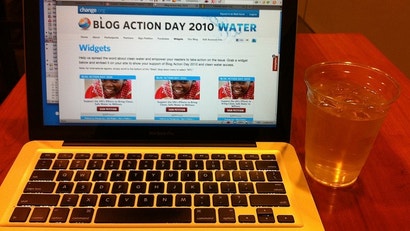 Procrastination comes in all sorts of forms. Sometimes it's getting caught in Wikipedia's rabbit hole; on other occasions it's wasting too much time replying to emails. The Wall Street Journal notes a helpful method to minimise procrastination: drinking a big glass of water before you dive in.
Photo by Matthew Hurst.
This method relies on your internal clock. If you drink a lot of water before checking your email, you're going to have to stop for a bathroom break at some point:
Take a big drink of water before settling in to answer your email. Your natural alarm clock will break the spell before the whole day is gone.
It seems simple, but it also makes perfect sense. Just make sure you close down your browser or email client before you hit the bathroom so you're not tempted to continue when you return. Head over to the Wall Street Journal for a few more tips on being a better procrastinator.
How to Be a Better Procrastinator [Wall Street Journal]