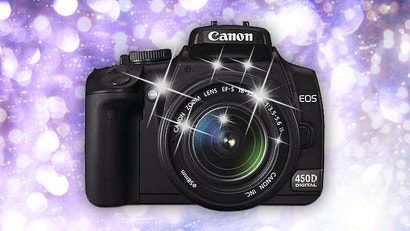 Canon DSLRs: Magic Lantern is custom firmware for select Canon DSLRs that provides an array of advanced video and imaging features that Canon doesn't include by default. The latest update provides automatic HDR bracketing, better contrast and saturation adjustments, in-depth image analysis and hassle-free time-lapse videos.
The time-lapse feature is awesome because it can record at an automatic interval and assemble it as a video file for you (instead of a series of pictures) when you're done. This is significantly easier than doing the work yourself later (although that's an option as well).
The update is available for a number of popular Canon DSLRs, such as the 5D Mark II, 50D, 60D, 500D and 600D. Support is forthcoming for the 5D Mark III and the 650D. For more on the update, check out the full release notes on Magic Lantern's site. If you want to learn how the custom firmware works, read our guide.
Release Notes [Magic Lantern via Canon Rumors]