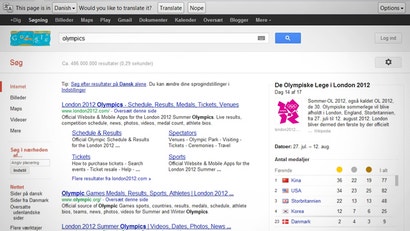 When you're in Australia, entering google.com into your browser will usually result in a redirect to google.com.au. Here's how to easily visit google.com without being taken to the local version of Google search.
This trick works well if you're using a VPN to get a foreign IP address, say, if you want to watch the Olympics on BBC's player or use other international apps. As we've noted before, it can also be useful if you want to try a Google feature that hasn't been rolled out beyond the US.
All you need to do is head to www.google.com/ncr. The NCR stands for "No Country Redirect", and it will take you back to the standard US google.com without all the local results. Note that it will redirect to google.com, so if you don't see the /ncr after you press Enter, that's normal.
LPT: Use Google.com/ncr to Get Search Results that Aren't Localized [Reddit]