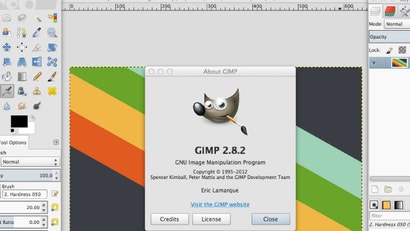 Mac: GIMP is a fantastic free alternative to Photoshop for all desktop operating systems, but on Mac it was a bit of a pain to set it up. Today, however, Gimp has been made available with a standard DMG installer.
Now, to install GIMP on your Mac, you just open the downloaded DMG file and drag the GIMP.app to your Applications folder, just like any other Mac app. Easy as pie.
The latest 2.8.2 update fixes some bugs, while version 2.8 added a new interface and features, such as layer groups and on-canvas text editing.
Here's the link to the download file:
GIMP [via OS X Daily]