Lifehacker readers offer their best tips for saving money on "one-ear apps", editing Office apps from an iPhone and finding the length between two dates.
Every day we receive boatloads of great reader tips. From the Tips Box is where we round up some of our favourites. Got a tip of your own to share? Add it in the comments or send it using the contact tab on the right.
Keep One Ear Open on iPhones (Without Buying an App)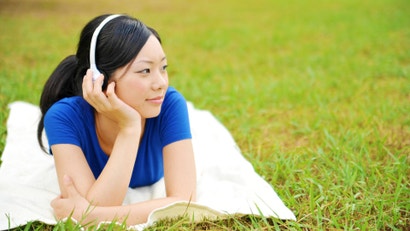 CamJN suggests that buying an app to listen with just one ear isn't really necessary if you're willing to make a few taps in your phone settings:
Just read an article about wasting money buying apps to output sound to just one earbud in iOS. Instead just use the built in channel merging (labelled "mono audio") and move the output balance to just one earbud.

It's all in the accessibility settings.
Accessibility settings are always worth checking out on any frequently used gadget. Image via Takayuki/Shutterstock.
Create and Edit Office Web App Documents from an iPhone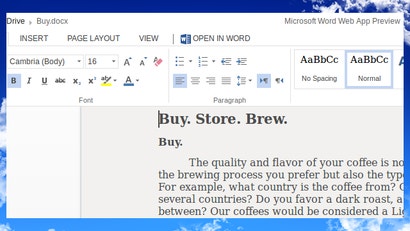 Office Web Apps is meant for laptop and desktop browsers, but MsCassLopez suggests there's nothing keeping you from doing some triage phone editing, if needed, at least on an iPhone:
I haven't seen this mentioned anywhere so here goes. You can create or edit MS Word, Excel, PowerPoint documents in their respective Office web apps from your iPhone. After you log in to your Outlook/Live/Hotmail account click the Skydrive button and load in a document for editing or click the respective App button to create a new document. Functionality is about 90%. The only thing I've been unable to do is insert a picture into a document. Table creation works well. I'm not sure how much if any is due to my setup. Jailbroken iPhone 4s, Chrome browser using Nitrous.

Once you do this you can copy the web link for your Office webapp to a bookmark and go directly there as long as you're logged into your MS account. I have tried to do this exact same thing before when I had a DroidX and it failed. I don't know if something somewhere has changed.
Determine the Number of Days Between Dates with Windows' Calculator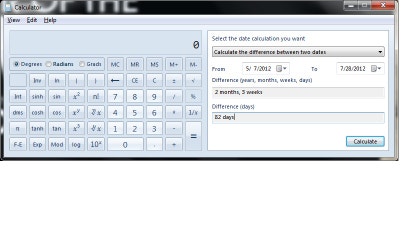 We were impressed with how TimeAndDate.com handled tasks like date differences. But D4Rk[ ]R41n shows us that Windows' calculator (at least in Vista and up) could handle that little job on its own:
For Windows users: If you would like to calculate the exact difference between two calendar dates, fire up the Windows built-in calculator. Then, under the 'View' menu option, select 'Date calculation' from the list. Plug in two dates, and hit calculate! Easy!