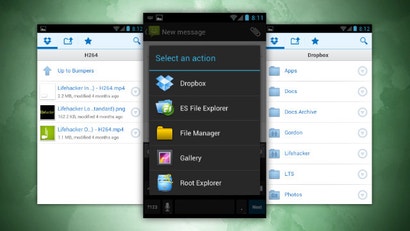 Android: A new beta of Dropbox's Android client is out. It isn't a huge update, but it does enhance video playback and make it easier to share files from your Dropbox in other apps.
The new beta gives videos their own thumbnails in the Dropbox app, and allows you to stream them right directly on Ice Cream Sandwich or Jelly Bean devices. Being able to attach files from Dropbox directly is useful if, for example, it's your main picture repository and you want to share an image with a friend.
There's also improved Nexus 7 support and some general bug fixes. Hit the link below to download it.
Android Forum Build - 2.1.8.6 [Dropbox Forums via Android Central