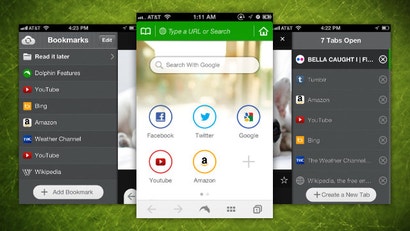 iOS: Dolphin is one of our favourite iOS web browsers, and it just got a lot better: the entire interface has been redesigned, with tabs available in a side panel, a revamped home screen and smooth animations.
The new interface looks fantastic and it's easy to use. You have a new speed dial page with a search bar and bigger, prettier icons; a tab sidebar that you can access with a swipe from the right edge; a reformatted bookmarks bar; and a menu button loaded with extra settings (like opening links in the background).
Check out Dolphin's full rundown of the new version by hitting the link below, or head to the iTunes App Store for the update and see for yourself.
Dolphin Browser: Improved Usability Design on iPhone [Dolphin Blog]