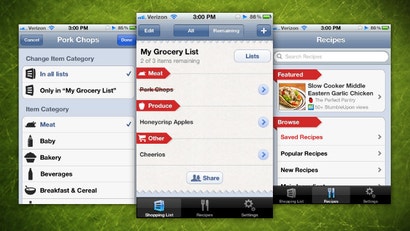 iOS: If you're tired of simple pen-and-paper shopping lists, free app AnyList lets you plan out your supermarket runs by aisle, create lists from the week's recipes, and edit lists collaboratively with your spouse or roommate.
AnyList provides a great way to share the burden of grocery shopping with those you live with. It may not have fancy scanning capabilities, but it makes lists much easier to reorganise by aisle, and it even has some nice recipe-based features for those of you who like to plan meals ahead of time. If you're looking for something simple and easy to use, AnyList is a great way to get your shopping done without a lot of hassle.
AnyList is a free download for iOS devices.
AnyList [iTunes App Store]