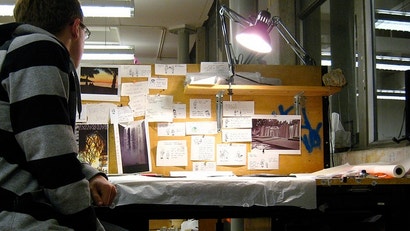 When faced with an incredibly difficult problem you might want to force yourself to solve it by trying a bunch of different solutions. Blogger Dave Lee has another method to tackle the problem: just look at it.
Photo by John Lambert Pearson.
The idea is that sometimes you need to force your brain to really mull over an idea. Lee outlines his four-step process for doing just that:
Jot down all the notes regarding your problem/challenge and print it out.
Just look at the printed notes and let your brain mull it over.
Keep at it. It's OK if you start dozing. Just wake up and keep looking at the printed notes.
When inspiration comes, start taking notes. But keep going until you get the creative solution you need.
It might sound simple, but it's good advice regardless. Simply staring at a problem isn't always going to do the trick, but if you're struggling to come up with a solution it's something to consider.
The "Just look at it" hack to problem solving (Productivity Tip #4) [Dave Lee]