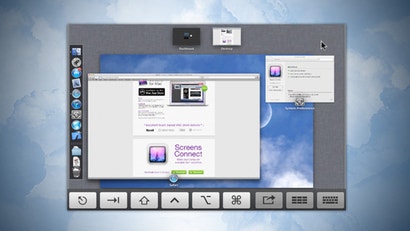 iOS: Screens is our favourite way to access our computers from afar. For the next two days, you can grab it for only $10.49 — half its usual price.
We've talked about how to control your home PC from another computer, but if you want to control it from your phone, Screens is the way to go. It's incredibly user-friendly, secure, and makes great use of multitouch.
Its only downside is its $20.99 price tag, but today through to July 7 you can grab it for only $10.49 (and the Mac version is on sale too). If you're still looking for a solid way to check on your home computer, this is the app you want. Check out our review of Screens in the App Directory for more info.
Screens VNC [iTunes App Store via App Shopper]