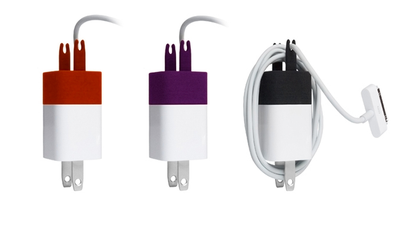 The Wrap is a tiny attachment that clips onto your iPhone charger to keep your USB cable tangle-free and connected to the charger at all times.
You already know more cable management methods than most, but The Wrap is a new entry and about as simple as it gets. You can attach it to the charger even with the USB cable still plugged in and conveniently carry around the compact charger without hassling with the long cable.
The Wrap costs $US10 for the matching white version; other colours such as black, red, purple and polished white will cost you $US2 extra. Note that shipping to Australia is an astronomical $US20, so unless you can track down a local distributor, you might be better off with a binder clip.
The Wrap [Shapeways]