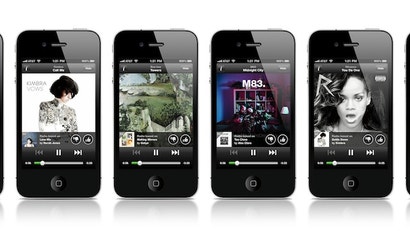 Spotify recently introduced a 'radio' option to create channels based on a given artist or playlist for users on smartphones — but while US customers can access that with the free Spotify service, in Australia it's only available on paid Premium subscriptions. What gives?
Mobile access has generally always attracted a charge on Spotify, but the 'radio' option is available stateside even to users on the free, ad-supported service. According to Spotify, the fact that it's not coming out elsewhere is down, as ever, to licensing laws:
As a result of unique Digital Millennium Copyright Act (DMCA) US licensing laws, we're able to offer a standalone free version (i.e. no subscription required) of the mobile radio feature to all US music fans. We aim to bring a free mobile radio service to Spotify users in all countries over time, subject to licensing.
If the price of getting free radio is total adoption of DMCA, I suspect we'd be better off staying out. (Australia and the US have broad harmonisation of copyright laws under the Free Trade Agreement but not an exact replication of laws.)
The iOS version of Spotify Radio is available right now; Spotify says the Android update will appear "in the coming weeks". It's been a busy day for streaming music with the launch of MOG; you can check out all the current options with our full comparison table.