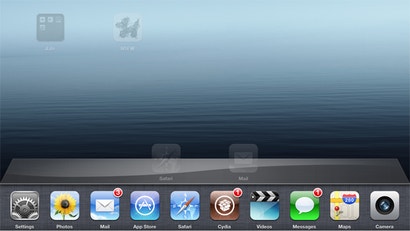 iOS (Jailbroken): If the multitasking tray on your iPad is looking a little neglected, TenIconSwitcher can help fill it out.
The tweak simply adds three additional app icons to the landscape multitasking tray, and four to the portrait version, bringing the total to 10. The result looks pretty nice in landscape orientation, but you might find it to be a little cluttered in portrait mode. If you can get over that, you'll save yourself a swipe or two every time you try to switch back to an old app.
TenIconSwitcher is free and available in the BigBoss repo on Cydia.