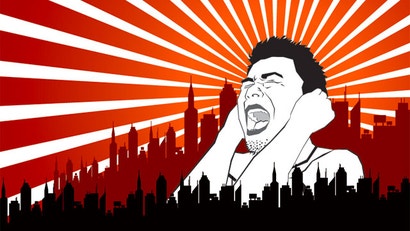 This quotation comes from graphic designer Stefan Sagmeister and is a good reminder that sometimes we need to stop being angry, shut up, and actually do something.
Photo by Loke Yek Mang.
While I've been known to enjoy a good bitch session and I don't think that all complaints are bad, there comes a point when you're really just avoiding action. Just the other day, during the Apple WWDC event, I was talking to a friend who was frustrated with Apple's continued push to make their computers completely user-unserviceable. The conversation ended with me telling him to stop complaining and go and do something about it if it really matters to him.
If you care about what bothers you, you'll act. If you don't, you'll complain. It often comes down to that.
Things I have learned in my life so far [Amazon via Swissmiss]