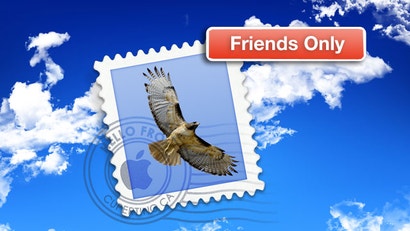 Dealing with the persistant notifications from your email inbox can be a real productivity killer, but they still are handy now and again. If you want to personalise those notifications a bit and you use Apple Mail, Mac OS X Hints shows off a simple way to only show badges for personal emails.
If you're on Gmail, it's pretty easy to set up filters for mailing lists, but if you're not, this workaround for Apple Mail will accomplish the same thing. The technique is similar to setting up a Personal level indicator on Gmail, but the added benefit is that when you're done setting it up, Mail will only show a badge for emails sent specifically to you.
It's a two-step process that requires your to set up a new email rule and then a smart inbox. Hit up Mac OS X Hints for the guide to setting this up for yourself and be sure to share your techniques for doing the same thing in other email applications.
Make Mail badge report only personal emails [Mac OS X Hints]