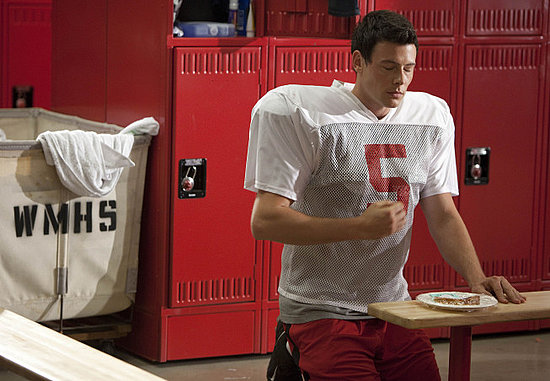 Fast-tracking shows so that they're broadcast in Australia soon after their first appearance on US or UK networks is an obvious strategy to try and cut down on BitTorrent downloads. Unfortunately, it's not a strategy that networks appear to apply with any consistency.
The phrase "fast-tracking" is often deployed rather loosely; if a show has been delayed by several weeks, there's nothing particularly fast about it. While there'll always end up being some gaps in fast-tracked shows — most US comedy and drama series have a few scheduled breaks during the course of normal broadcasting — those gaps often get exaggerated to fit local broadcast schedules.
My personal current source of fast-tracking irritation is Glee on Channel Ten. When the new series started, Ten was broadcasting episodes within hours of their first appearance on US TV, essentially placing them in the first available prime-time slot. I was very impressed. But then the Commonwealth Games came along and Ten threw all its regular programming out the window. Now there's a fortnight-long delay.
I've stuck with watching the episodes as they're broadcast (or recording them on my PVR), but many Gleeks I now have returned once more to the speedier route of Channel BT. And after all that effort, the Commonwealth Games weren't exactly a ratings blockbuster anyway.
Ten may have given up quickly, but at least it tried. TV Tonight notes this week that while Channel Nine promised to fast-track the shows Sh*t My Dad Says and Mike & Molly when it acquired them earlier this year, it now says they won't appear on Australian screens until 2011. There'll be no excuse for describing them as fast-tracked then.
Networks treating viewers with contempt has been a recurring theme for the Streaming column in recent months, and not sticking to fast-tracking schedules is a prime example of the problem. When downloading a new release show is so easy, it's also pretty self-destructive behaviour.
There are still occasional signs of improvement. The ABC, for instance, has promised to show the new Christmas special episode of Doctor Who on December 26 this year — more or less the quickest option it has available given that the BBC will always want to show it in the UK first. That's still a considerable improvement on the delays that have been experienced with Who in the past, though the gap has been getting shorter. More channels need to follow that lead.
Got your own examples of irritatingly slow fast-tracking? Share them in the comments.
Lifehacker's weekly Streaming column looks at how technology is keeping us entertained.