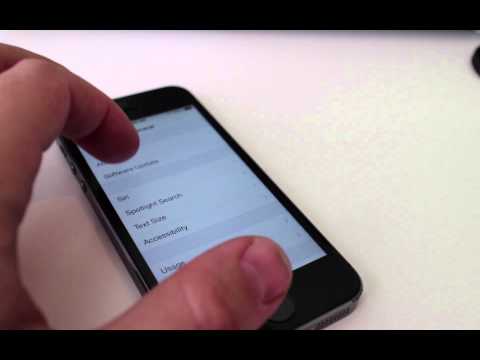 Jailbreaking isn't for everyone, but it can give you greater control over your iPhone or iPad. Here's how to do it.
---
Mac/Windows: If you keep your iPhone in your pocket all day long, it's easy to lose track of the battery level. iBetterCharge is a desktop app that keeps an eye on your iPhone's battery level and alerts you when it gets low.
---
If you're looking to wring better surfing performance from Firefox, there's an extension called Fasterfox that will let you delve into some of the more arcane caching and prefetching options resting beneath the surface of Mozilla's browser. Don't worry, for the less technically inclined, it also provides a simpler set of options for those that want to fire and forget.
---
Chrome: We've all been there. You're reading one Wikipedia article and all the blue links call out to you for your attention. You open a couple in new tabs, click a few articles here, and before you know it you've gone from the Economic Community of West African States to Jean-Claude Van Damme. WikiMapper helps you find your way back.
---
Mac: If you're an iPhone or iPad user, you know how nice it is that iCloud manages to sync all your Safari tabs across computers. Unfortunately, that's not really useful if you don't use Safari on your Mac. CloudyTabs is an app that sits in your menubar and shows you all your open tabs on different devices. Click on one, and it opens in your default browser on your Mac.
---
The Pebble Smartwatch is pretty neat, but it doesn't connect to your computer in very interesting ways. Coder Joseph Schmitt decided to see if it was possible to get a little more out of his Pebble, and figured out a way to launch websites on his computer from the watch itself.
---
iPhone: We're big fans of PushBullet on Android because it's one of the easiest ways to send text, files, images and more from your computer to your phone. Now, the service is on the iPhone as well.
---
Sometimes, you just need to take a picture of whatever amazing thing is happening on your phone's screen. On Windows Phone 8, all you have to do is press and hold the Start and Power buttons.
---
Readers offer their best tips for not missing too many important calls and a handy set of neck exercises.
---