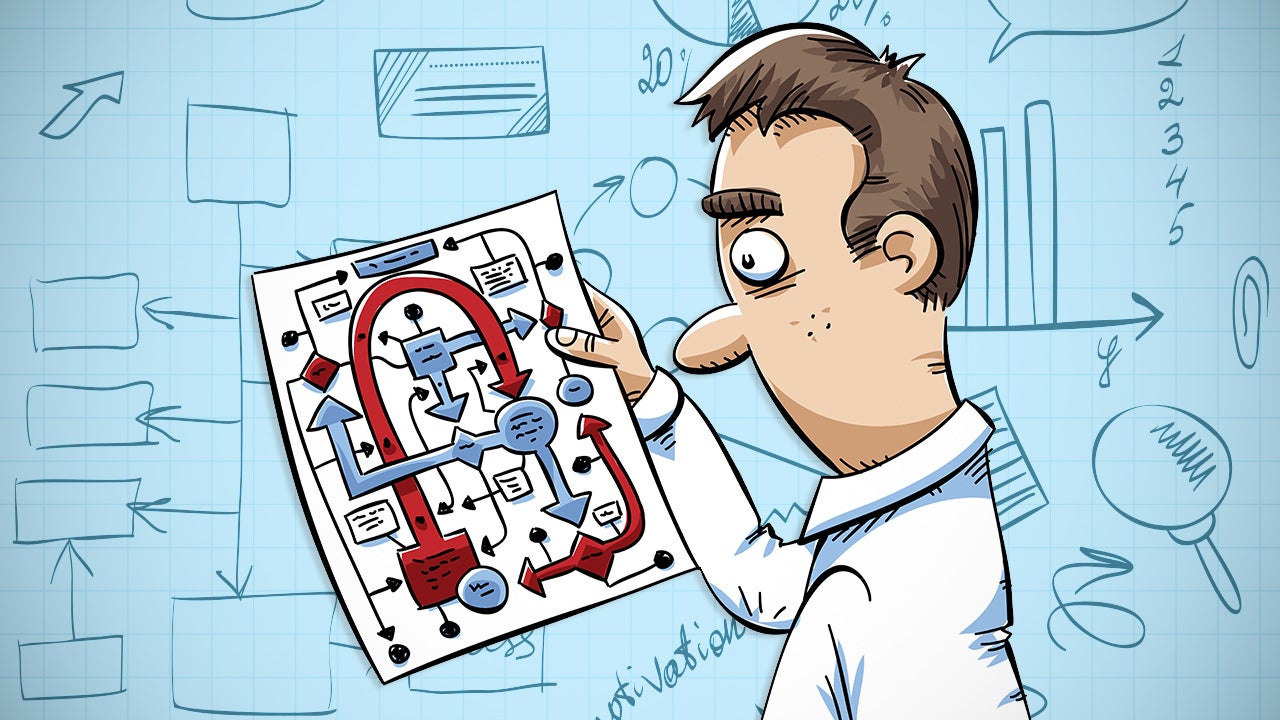 There's no shortage of productivity techniques to try, but optimal productivity comes in different states for everyone. Some people are morning larks and others night owls, some need silence while others need music. If you're struggling to improve your own workflow, here are three areas to start experimenting with.
---
A global survey into the effectiveness of open plan offices has found that most workers believe they are noisy environments that hamper productivity. Around half of respondents admitted they regularly used quiet meeting rooms or elected to work from home to avoid office racket. What do you think is the worst thing about open plan working environments?
---
Many of the physical setups and mental tactics we've recommended to banish desktop clutter and the like can be summarized by the 5S methodology. It's a Japanese system consisting of five principles to keep any work station clean, labelled, orderly, and efficient.
---
We asked our editors and contributors to create a blue-sky wishlist for all things productivity and software in 2009. Read on for their responses, and to contribute your own do-wants for the new year.
---
Flowcharts are supposed to be a combination of words and line drawings anyone can grasp, but some software solutions get far too complex with them. LucidChart, an online flowchart creator that offers a free plan with 5MB of online storage, gets back to black-ink/white-background basics. The standard process/decision/input/etc. inputs are in a left-hand toolbar, the diagram background is graph-lined paper, and it works fairly snappy on most browsers. There are custom images for certain fields, and you can upload custom images if you'd like. But for those who just want a clean and easy PDF, screengrab, or print-out, LucidChart's basic tools are best. LucidChart has a free plan that requires a sign-up. LucidChart [via MakeUseOf.com]
---
The New York Times' Shifting Careers column interviews Peggy Klaus, author of The Hard Truth About Soft Skills and noted proponent of the power of blogging, about the "soft skills" that everyone—especially the productivity-obsessed among us—can use occasional coaching on. Among the questions is one that any freelancer or over-scheduled office worker has probably pondered: How do you tell a boss or an important client that you can't tackle a project, whether due to deadlines, preferences, or nearly any other reason. Klaus' response:
---
All-nighters are usually symptoms of planning gone awry, but sometimes they're just plain unavoidable. The Cranking Widgets Blog rounds up some hard-won advice on getting all the way to sunrise while actually getting your work done. Among the most valuable tips: Map Out Objectives Before Starting Work … If it's 8:00 p.m. and you know you'll be watching the sunrise from your desk, it's best to plot out exactly what needs to be done on a sheet of paper and check things off as you complete them. You don't want to have to count on your barely functioning brain to tell you what to do next, especially after you've been at it for several hours.
I must sadly admit I can vouch for that wisdom, as it's all too easy to get sidetracked at 3 a.m. by web sites and other time holes. For more all-night advice, check out tips for pulling an all-nighter studying. Photo by patpompak. How to Work Effectively for 24 Consecutive Hours [The Cranking Widgets Blog]
---