Loading page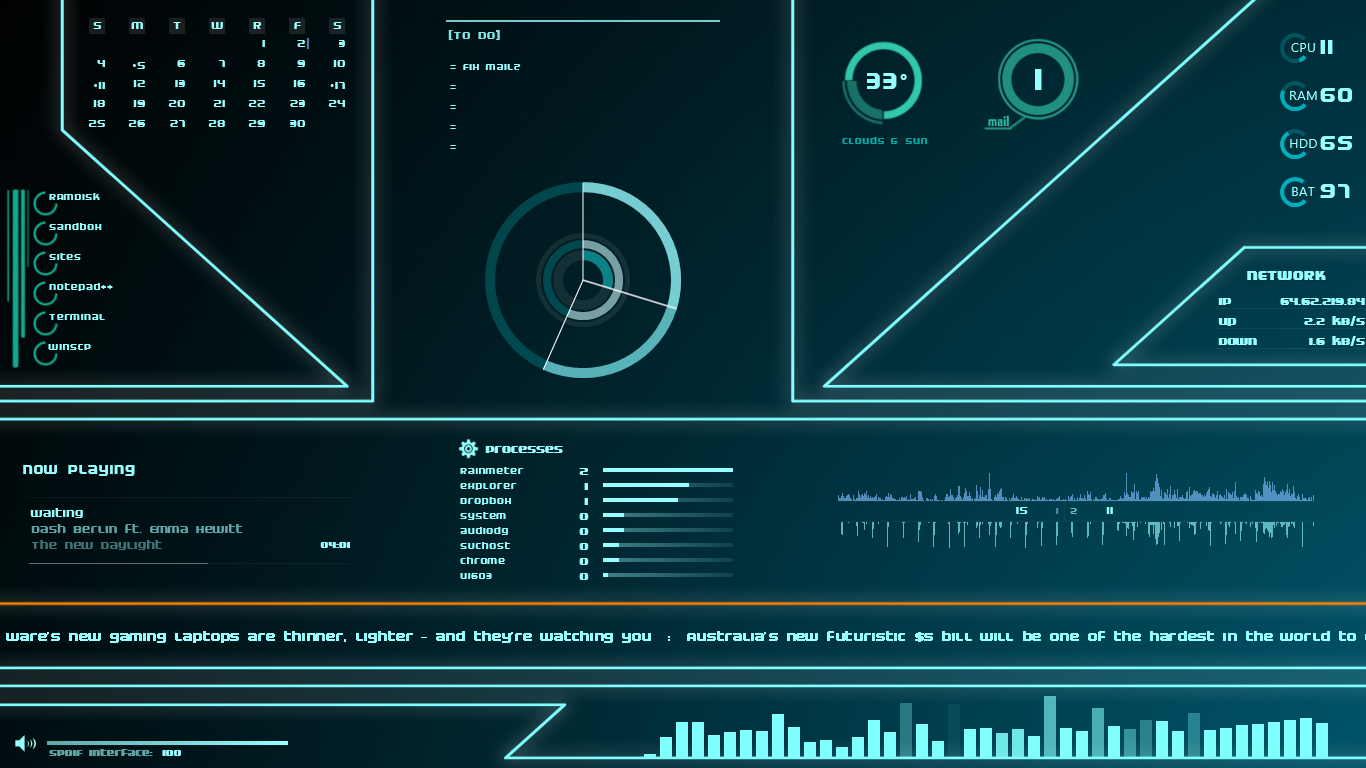 Reader thdoan submitted this highly customised second screen using Rainmeter. Best of all there's even a video showing you how it all works. If you like the look, here's what you'll need to make your own.
---
katil10's desktop is well-customised, pretty minimal, but also just energetic enough to make us want to sit down and get stuff done. Here's how it's all set up, and what you'll need to get the same beautiful, personalised look.
---
Reader Alec submitted this simple, minimal Mac desktop to our Desktop Showcase, and it's simple, understated, and looks great. Here's how you can set it up too.
---
That's Windows under there if you couldn't tell, which means Rainmeter is the tool of the day. If you're unfamiliar with it, our getting started guide to Rainmeter will help you get your bearings.
---
When Sebastian submitted his desktop, we were ready to share it as-is, but then he linked to the project at Behance, which included this lovely video of the whole thing in action. It's a beautifully custom take on a system UI, and he's included many of the components so you can make it yourself. Here's how.
---
Loading page