Loading page
Reader snovvcrash shared this customised desktop in our Desktop Showcase, and it makes us feel like flying too. Here's how to get the same look on your computer.
---
Reader Spencer put together this custom desktop on his Mac with just the widgets and tools he wanted visible. The wallpaper is one of his own photos, but the rest is easy to get on your own if you want a similar look.
---
Frequent contributor JonRedcorn2 switches up his desktops on the reg, and this recent one caught our eye. It's symmetrical and interesting, and isn't too busy with widgets and tools. Here's how you can get the same look.
---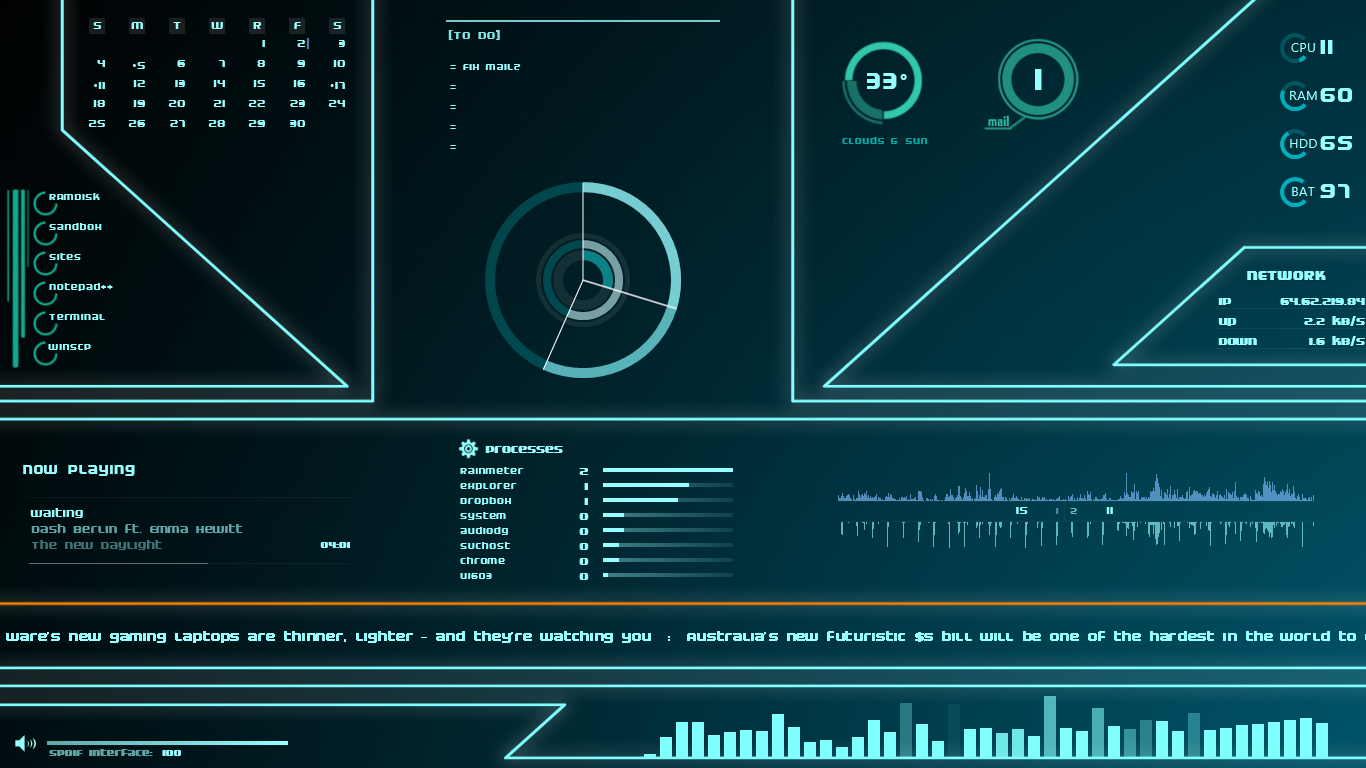 Reader thdoan submitted this highly customised second screen using Rainmeter. Best of all there's even a video showing you how it all works. If you like the look, here's what you'll need to make your own.
---
katil10's desktop is well-customised, pretty minimal, but also just energetic enough to make us want to sit down and get stuff done. Here's how it's all set up, and what you'll need to get the same beautiful, personalised look.
---
Reader Alec submitted this simple, minimal Mac desktop to our Desktop Showcase, and it's simple, understated, and looks great. Here's how you can set it up too.
---
Loading page