Loading page
Earlier this week, the Victorian Police issued an alert about malware-laden USB thumb drives being found in residents' mailboxes. The idea of distributing malware through USB sticks isn't new and yet research has found that many people would plug in a USB drive that they find in a public place. This kind of attack is known to be used by attackers to gain access into corporate networks by luring careless employees into plugging in booby-trapped USB sticks in their work computers. More education is needed to warn end-users about the dangers of USB sticks found in public spaces.
---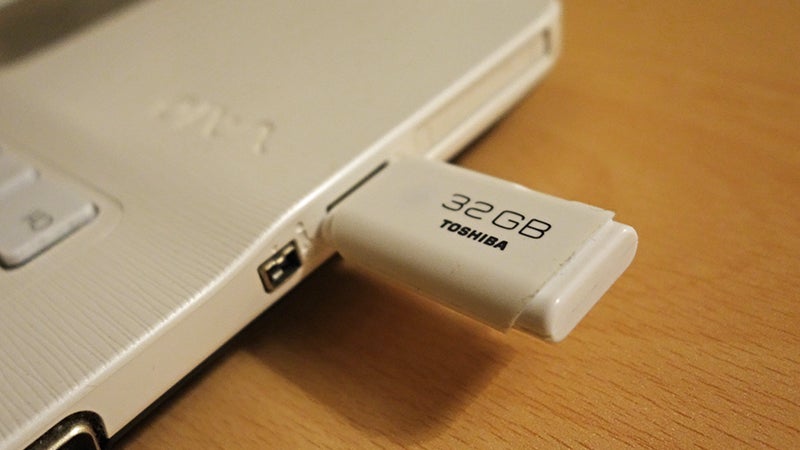 Most of your digital files are probably stored up in the cloud these days, but the humble USB stick still comes in handy every now and then. It's a simple way of getting data from one computer to another or just keeping a backup of important files. If you're struggling to cram all your files onto one USB drive, here's a quick trick that can free up several gigabytes of extra room.
---
CrunchBang, an Ubuntu-based Linux distribution that sports a snappy, low-drag interface and is perfect for thumb drives, live CDs, or speed-obsessed Linux fans. Check out how it looks and runs in our screenshot tour.
---
Windows only: If you have a U3-enabled flash drive, you might want to skip extra load time and the disk space the software chews up, and the U3 removal tool can help you do just that. U3 is a software bundle stored on a protected partition on a flash drive that emulates a CD-ROM when it's plugged into a Windows machine. While some people like the pre-packaged software and the sometimes expensive software add-ons, many people prefer to assemble their own suite of portable apps without restriction. The removal tool banishes U3 from your drive, reclaims about 6MB of space, and gives you a significant speed increase in load time. After removing the U3 software from a test flash drive, I found that the load time went from between 10-15 seconds, to around 2 seconds. U3 Removal Tool [via Everything USB]
---
Windows and Linux only: Free bootable image creator UNetbootin automates the downloading, imaging, and installing of Linux distributions onto USB thumb drives, creating a persistent, boot-anywhere desktop. We've previously featured rather involved guides to putting Linux on a flash drive, but UNetbootin does it all for you, from downloading the right ISO to setting up a USB stick as a bootable Linux drive. It can also convert almost any bootable ISO, so if you've got an old, smaller thumb drive not seeing much use these days, you can use UNetbootin to install a partition editor, a file-recovering live CD, or the Windows password-cracking Ophcrack. UNetbootin is a free download for Windows XP and higher and Linux systems. UNetbootin [via Tombuntu]
---
Windows only: Freeware application USB AutoRunner automatically launches documents or applications when you plug in your USB thumb drive. We've explained in the past how to auto-run apps or documents when you insert your thumb drive by making your own autorun.inf file—a Windows default convention for automatically launching files. USB AutoRunner creates this file for you, so setting up a working autorun.inf file is as simple as telling USB AutoRunner what you want to launch when you plug in. USB AutoRunner is freeware, Windows only. While you're at it, find out how to quick-launch your USB workspace. USB AutoRunner [via Shell Extension City]
---
Tired of having to look up which drive letter Windows assigned to his multiple USB thumb drives, one author at gHacks decided to assign each drive to its own folder nested inside a "USB" folder. Not only does it add some consistency to swapped storage, it also allows for a persistent shortcut on a Windows desktop. The short how-to: Run "diskmgmt.msc" from Windows' Run/Start Search box, right-click on your plugged-in drive and choose "Change Drive Letter and Paths." Then:
Click on the Add button, select Mount into the following empty NTFS folder and click on browse. Now navigate to the subfolder that you want to assign the USB drive to and confirm the assignment. The USB drive will from now on be accessible from that folder as well if it is connected to the computer.
Hit the link for a more detailed explanation and a quick undo fix. Assign USB Drives to a Folder [gHacks]
---
Loading page