Loading page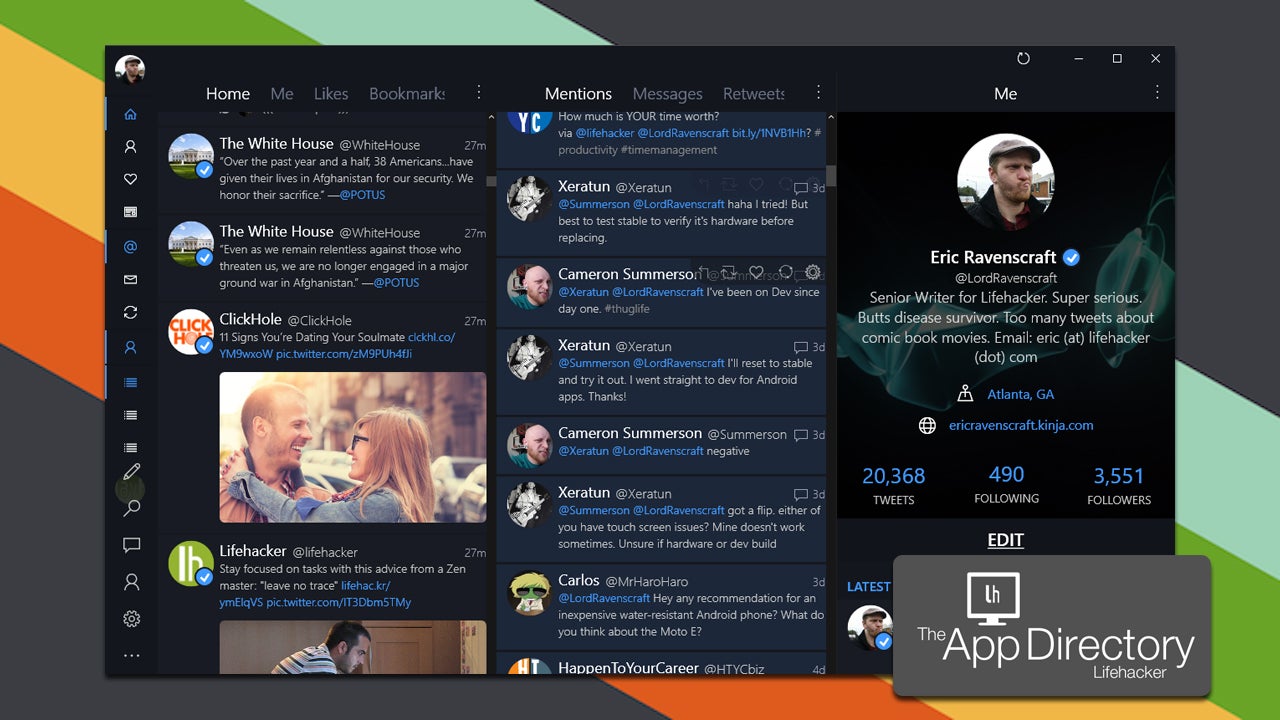 ---
There are dozens of Twitter clients for the iPhone, but the official Twitter app and the third-party Tweetbot are two of the most popular. One's free, the other's pretty expensive at $US9.99 ($14.99). Let's dig into the main differences between the two, and see if the difference in experience is worth the difference in cost.
---
If the recent security breaches (or should we say alleged security breaches) of Myspace, Tumblr, Netflix and LinkedIn data have taught us anything it's that all our passwords need to be changed. But if you haven't got round to your Twitter log-ins then now is a perfect time, because according to reports today more than 32.8 million supposed Twitter usernames and passwords have been stolen and shared.
---
While no one can truly say which way the upcoming federal election will go, methods exist so we can have a really good guess. No, not tea leaves and chicken bones — we can do better in the modern age. Take Twitter, which is a digital goldmine of info on voting preferences, important political issues and whether or not you look fat in those pants.
---
Loading page