---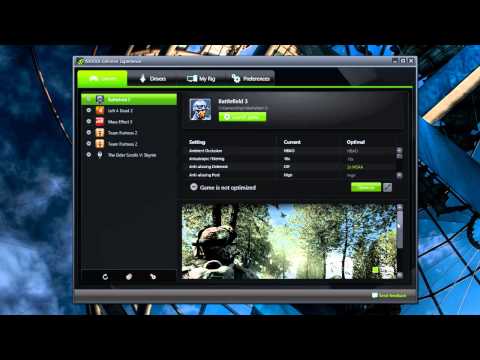 Most PC games have a plethora of graphics settings that let you strike the perfect balance between quality and performance. If you don't enjoy digging into these settings, though, both NVIDIA and AMD have apps that will do all the heavy lifting for you — with just one click.
---
Finding the perfect pair of headphones is a challenge, because often there is no "perfect" headphone for you. Fortunately, you can tweak any headphone to fit your tastes with a little DIY magic. Welcome to the exciting world of headphone mods.
---
---
---
---
iPhone (jailbroken): The fingerprint scanner on the iPhone 5s only offers a few functions. Thanks to a jailbreak tweak called BioProtect, you can now lock down specific apps as well.
---
iOS (jailbroken) Whited00r is the easiest way to get the newest version of iOS on an unsupported phone, and it has just been updated with iOS 7 features. It's essentially a very complicated theme, and it now lets you get iOS 7 on older devices like the iPhone 3G.
---
iOS (jailbreak): The iOS 7 jailbreak came along with a bit of drama last week, and one of the problems with it was the fact that the backbone of most jailbreak tweaks, a system called Mobile Substrate, hadn't been updated to support iOS 7. Mobile Substrate was updated this morning and many of your favourite tweaks and apps should work better now.
---