Loading page
Not all negativity in the workplace is a bad sign. Common sense says employees who describe their workplace in negative terms are the ones that are more likely to leave it, but new research shows this isn't the case. The study identified some forms of negativity are benign and can be tolerated, whereas others are loud and clear warning signs in terms of employee retention. Study participants were asked to describe their past experiences with the organisations they had worked for, both good and bad. What they described sounded a lot like they were talking about romantic relationships. This is important for employers because this means they can apply tools that are used to mend broke relationships for the purpose of staff retention.
---
Networking events remind me of online dating; you tend to repeat the same conversations with different people over and over again. It's because questions people ask when they first meet someone is often prescriptive. "Is this your first time here?", "Where do you work?" and, here's one I get all the time, "That's an interesting name. What does it mean?" The point of networking events is to build mutually beneficial professional relationships. There are better questions to ask if you want to make the most of networking events. Here's a list of them.
---
Congratulations! Your carefully crafted cover letter has managed to impress, your CV has demonstrated that you have relevant skills and experience, and you've been invited to an interview with your prospective employer in two days' time. While you've already thought about whether you might be a good fit when you applied for the role, now is the time to reassess the reasons why you want the role and take the time to thoroughly prepare your case.
Unfortunately life doesn't stop when you're preparing for an interview. In the midst of a hectic schedule, what are the three most important things you need to do when preparing for that crucial discussion, within only a short window of time? Read on to find out.
---
It recently came to light that the developers who worked on the acclaimed computer game Kerbal Space Program (KSP) had left their jobs at Squad. Most of these developers had been working on KSP prior to the launch by Squad in 2013. There had been persistent rumours that working conditions at Squad were abysmal with developers being paid less than $US200 per month, but employees stayed on because they loved the game so much. But is there a way to follow your dreams without taking a huge financial hit? Read on to find out.
---
The pay of executives of a company, whether in salary, bonuses or other types of remuneration, is usually justified as an incentive to improve the financial performance of a company. This has led to ever more complex performance packages with increasing percentage of variable, performance-based payments. But what is increasingly evident is that this definition of a role of an executive needs to change, as do the incentives, to act not only in the best financial interests of the company but to focus on how it serves the wider community.
---
They're the questions that interviewers love — but they can pose a challenge for even well prepared job candidates: Tell me how you dealt with conflict with a co-worker. How did you react to your last major mistake in the workplace? Explain how you overcame a major challenge? The formal name for these queries is 'behavioural interview questions' and if you want a fighting chance of getting the job, you're going to have to get skilled at answering them.
---
"Live as if you were to die tomorrow. Learn as if you were to live forever." So said Mahatma Gandhi and it's the learning issue that has many of us breaking into a sweat. But there is a way out. Do you feel you need to improve your skills? Hone an existing strength? Train up in new areas? You're not alone. In workplaces across the Asia-Pacific, pressure is mounting on the skills front. We have some advice on how you can accelerate your skills development.
---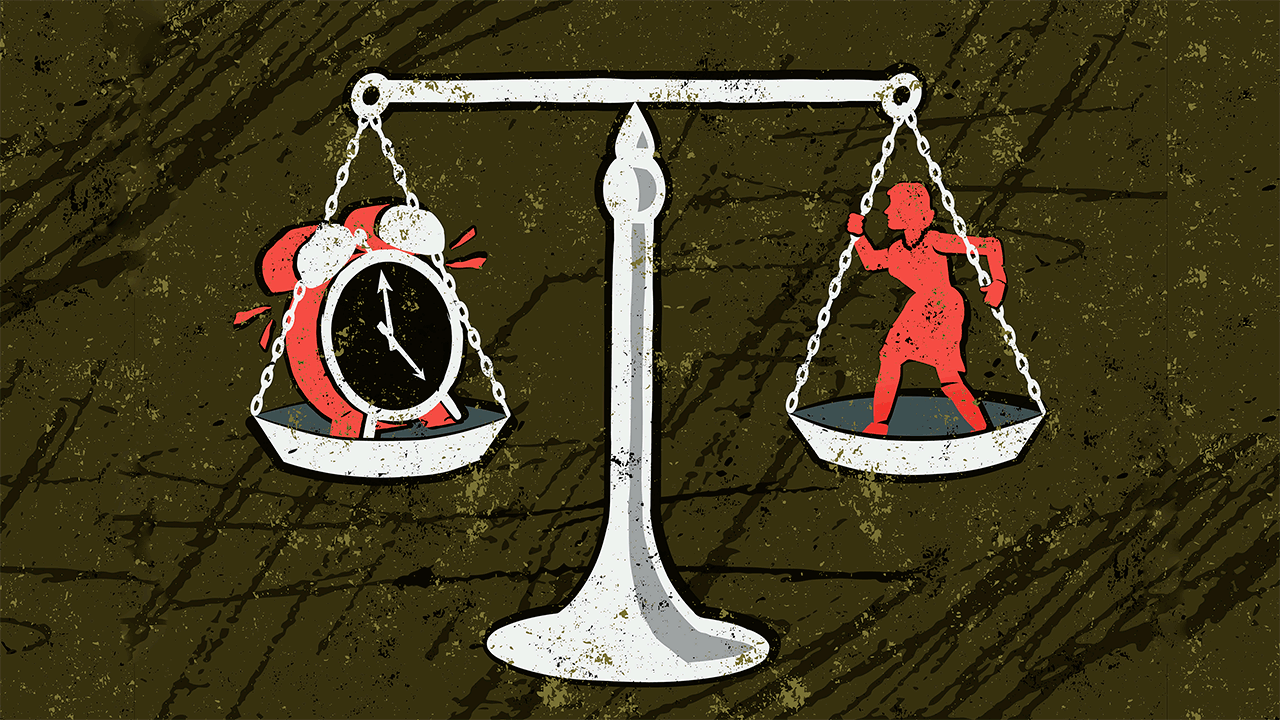 Workers in countries where shorter working hours are the norm are more likely to complain of poor work-life balance, according to a research recently published in the journal Social Forces.
---
Happy IT Professionals Day. Yes, this is a thing and it happens on the third Tuesday of every September. The day was established by IT monitoring and management vendor SolarWinds to honour IT professionals who not only serve end-users but drive business outcomes through the use of technology. To commemorate this day, SolarWinds has released a study that details what Australian end-users expect from IT professionals. The study also looks at how IT professionals perceive their roles. Read on to find out more.
---
Risk isn't something that many IT security professionals are comfortable with. After all, they're often employed to reduce the risk of attacks on corporate IT. But modern chief information and security officers (CISOs) are warming up to the idea of taking a certain amount of risk in order to be more effective in their jobs. Here's what you need to know.
---
Loading page