Loading page
I've been using a standing desk for a few months now and I love it. It makes me feel more productive, keeps me active and cost me next to nothing to set up. Still, I had some growing pains. If you're thinking about setting up a standing desk, here's what I learned so you don't have to.
---
Maybe you like to sit while you work, or you prefer to stand, or maybe you like the flexibility to do either, the way Jayson S does with this sit/stand workspace. It's situated in a cubby with enough room to do both, as well as record some podcasts and space to spread out and get work done.
---
---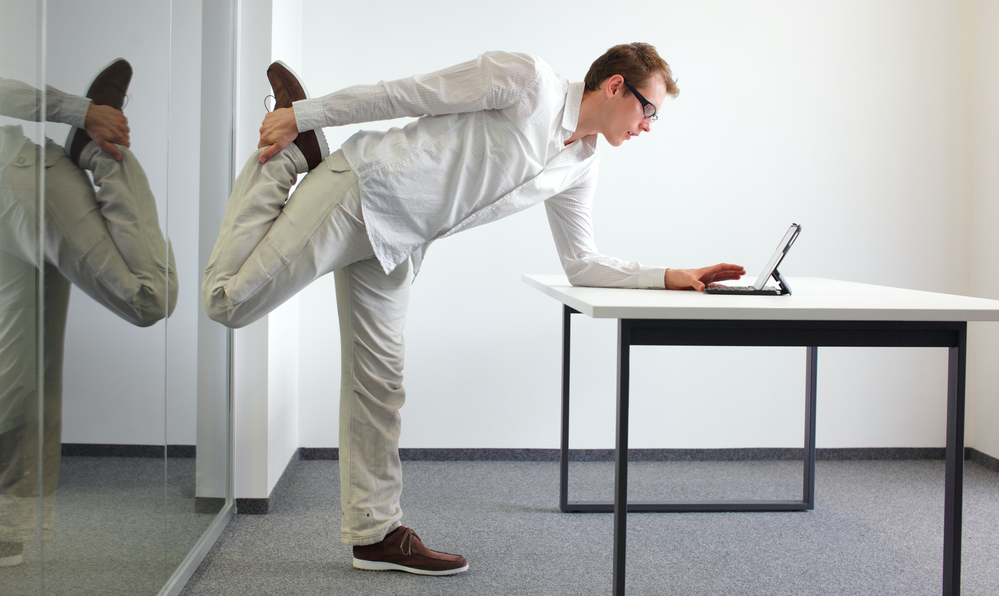 Dear Lifehacker, I work in a typical 9-to-five office job. I can tell my posture isn't ideal and I catch myself slouching all the time. But when I try to consciously sit up straight, it quickly becomes uncomfortable and I slip right back to where I started within the hour. Do you have any beginner-friendly tips for easing myself into better posture habits?
---
We're big fans of standing desks at Lifehacker. But not everyone agrees about their supposed health benefits. This infographic looks at various ways to improve posture and alleviate back pain while sitting in the office.
---
---
Standing desks have become an essential fixture in any home office, but they are also on the pricey side. If you're on a tight budget, you can build a height-adjustable standing desk with basic materials from your local hardware store. Here's how it's done.
---
Getting a great standing desk is only part of the battle. You do have to keep moving, of course, and standing while you work can be tough on your feet. That's why most standing desk enthusiasts suggest an anti-fatigue mat for use with your desk. This week we're looking at five of the best, based on your suggestions.
---
Loading page