Not everyone agrees about working for free. But if you're new to an industry, it might help get your foot in the door. Employers know this, so sometimes they will offer exposure in exchange for an unpaid job. If you go this route, at least ask them to quantify what that means.
---
You probably know that working with a mentor is important to your career development. However, it can be a real challenge to find the perfect mentor and ask them to help you. Make the search easier on yourself by forming a "creative circle" from your peer network rather than seeking out a single person to guide you.
---
Over the last couple days, an update for the Facebook app on iOS and Android has been rolling out. You may have noticed one very distinct change: weird chirping sounds. Here is how you can turn them off in iOS and Android.
---
Chris Jager
In 2012, Marita Cheng won the Young Australian of the Year award for founding Robogals; a youth initiative that aims to boost female enrollments in engineering and technology courses. While on academic exchange at Imperial College London, Marita attempted to expand the movement to UK classrooms. Her recruitment drive was initially met with zero interest — until she employed an ingeniously simple trick that helped grow Robogals into a global phenomenon. If you're trying to get your own social club off the ground, this is how to boost attendance.
---
Angus Kidman
Worried about what will happen to your Facebook account when you die? There's now an option where you can set a "Legacy Contact" who will be allowed to manage your account after your death — but at the moment Australians can't use it.
---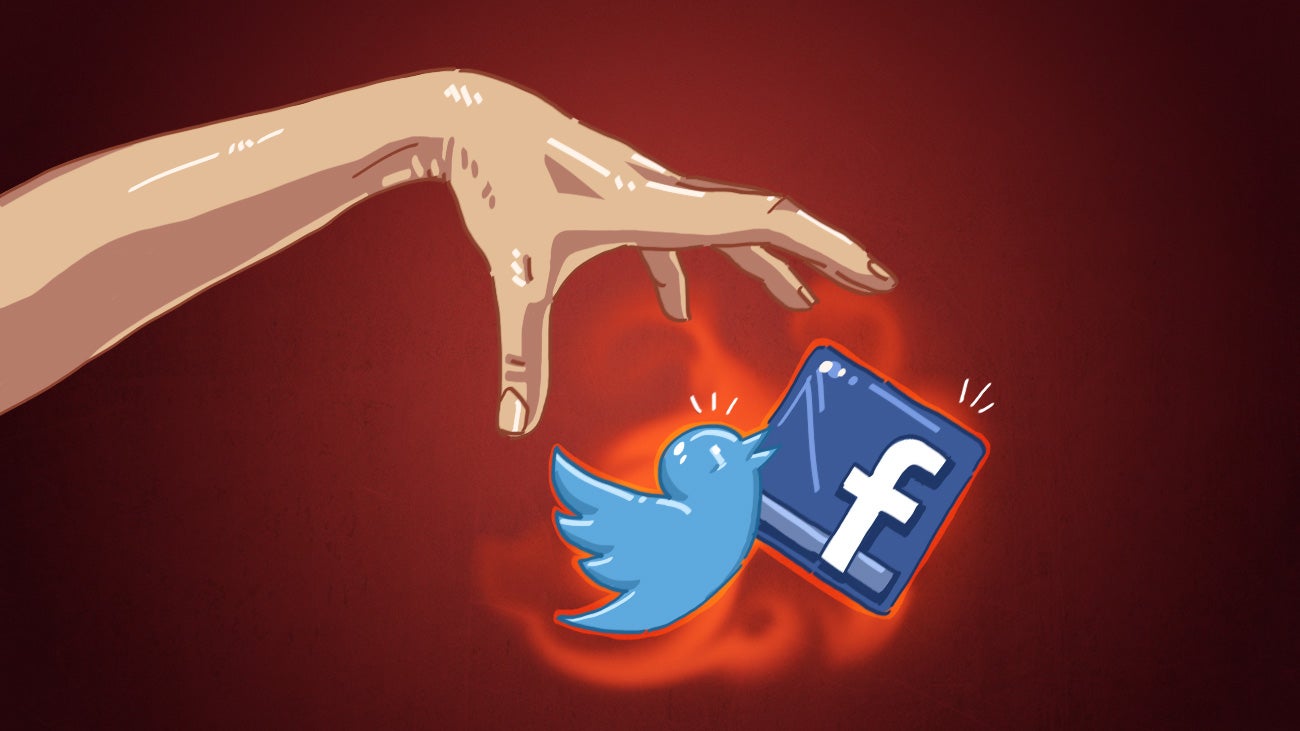 We get it: No one likes Facebook. Twitter is full of trolls. Social networks can be a pain, but they're also great ways to stay in touch with friends and talk to new people. Even so, every few weeks we hear from someone who wants to just "quit" Facebook altogether. Here's why that's a silly idea, and what you can do instead that will make you just as happy.
---
Social networks like Facebook and Twitter can be a huge time suck. To reduce the amount of time you lose reading about other people's lives, decide on a purpose before logging in.
---
Twitter is a great way to reach out to others, but there are an insane number of bots and fake accounts out there. If you want to remove all of your "egg" followers, this simple Google Script helps you weed them out.
---
We've talked before about how lists can really help you clean up your Twitter account, but they take a lot of work to make yourself. Electoral is a simple web app that makes creating and following lists a little easier.
---
Mac: Chat heads may not be your favourite addition to smart phones, but it saves you from tabbing back and forth in your web browser on your computer. Chat Heads for Mac is free and available.
---