Loading page
Dear Lifehacker, I'm looking to root my HTC Wildfire smartphone (2011 model) with Unrevoked3. However, it says my phone is not supported. Can you explain a workaround or other rooting method I can use?
---
---
In two weeks from now we will likely have official confirmation of brand new smartphones from Google, the first to be designed by the company itself.
The web giant has teased an unveiling set for 2am AEST October 5, and unless it's planning to reveal a completely unexpected product that just happens to have the rounded oblong dimensions of a smartphone, it seems like the long-held rumours of a Google phone will come to pass. Here's everything we know so far.
---
At first glance, the LG X Power looks like pretty much every other budget Android phone on the market. However, a glance at the specifications reveals its secret power — a massive 4100mah battery that reportedly lasts nearly twice as long as high-end phones from the likes of Samsung and Apple. Here are the specs and where to get it.
---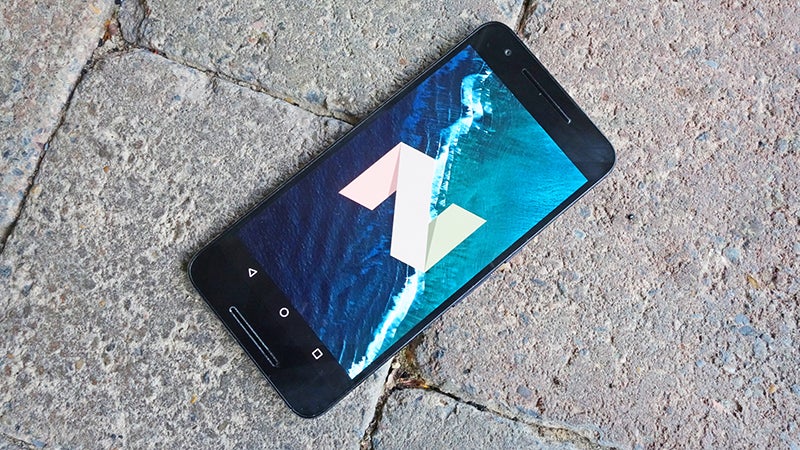 Android 7.0 Nougat is rolling out to Nexus devices right now and will eventually reach devices from other hardware makers in the coming months. Whether you've just downloaded it or are still awaiting the update, these are the new features you'll want take advantage of. Here are 11 things you can do with Android 7.0 Nougat that you couldn't do before.
---
The iPhone 7 officially launched in Australia today, with prices starting at $1079 (or $1229 for the black versions). If you're a die-hard Apple fan, you'll doubtlessly think it's the best iPhone ever — despite having no headphone jack and a dearth of exciting new software. For everyone else, you might want to consider one of these flagship Android phones instead.
---
The iPhone 7 and iPhone 7 Plus are now on sale in Australia. But are they Apple's best iPhones or their worst? Here's everything you need to know about Apple's latest smartphones — from beating the crowds and buying one right now to that pesky missing headphone jack and how it will affect consumers.
---
You've seen the contract prices, and you might be tempted to sign up and avoid paying upfront for your shiny new iPhone 7 or iPhone 7 Plus — but you could end up paying more for the same phone, calls and data than you need to. Here's how much you can save by buying up-front and choosing the right prepaid plan.
---
The iPhone 7 officially goes on sale tomorrow, and die-hard fans are already lining up at Apple Stores around the country. If you have your heart set on being one of the first owners of the iPhone 7 or iPhone 7 Plus in Australia, you're going to have your work cut out for you — stock is expected to run out fast. With that in mind, here are some tips to make your quest slightly more achievable.
---
Loading page