Loading page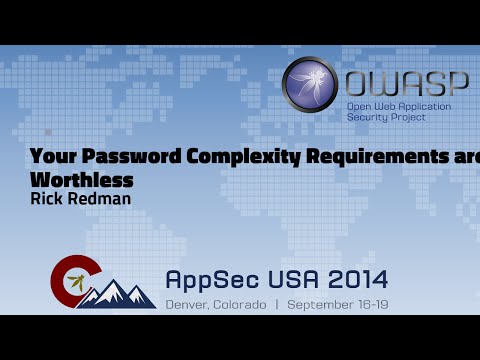 ---
In cyberspace we are facing password fatigue, caused by having to recall (seemingly) endless streams of (apparently) unrelated numbers and letters at odd times. One answer is to make those passwords longer and more incomprehensible. The logic here is that people have an unlimited capacity to remember such things, or perhaps they have an unquenchable desire to write passwords on yellow post-it notes. Why do we want or need passwords at all?
---
---
Dear Lifehacker, I am seeking your assistance because Lifehacker always has a REAL solution when others don't. My question is — how do I disable the password prompt in Windows 10 after my laptop wakes up from sleep mode? Hopefully you have one. If not, at least let me know that this is an issue with the OS.
---
Remember MySpace? It was the place people went to carve out garish online identities before Facebook made everything clean and homogeneous. If you used to have an account, there's a pretty good chance that your login details have been hacked: LeakedSource is boasting it has the passwords for over 360 million MySpace accounts. (That's a lot of shrines to bad '90s bands and angsty teen poetry.)
---
There's a big problem with passwords, and it's all down to the people who set them up in the first place. There are plenty of idiots who can never remember their passwords, and just use something so hilariously obvious they probably shouldn't even have bothered. Microsoft is taking measure to put an end to that.
---
Dear Lifehacker, I nearly became road kill on the weekend when a bus zoomed past me while I was crossing the road. This close brush with death got me thinking: should I make a will containing all my digital passwords? My loved ones will obviously need to access my bank account if I die uexpedtedly. They might also want to look over my emails, social media accounts and other online services I subscribe to. Do you recommend this, and if so, what's the safest way to go about it?
---
Passwords are a pain in the neck to make up. It's easy to fall into the trap of using words that are just easy for you to remember. But that, in turn, makes them easy to guess and potentially exploited by cybercriminals. Security firm ESET has released a visual guide to help you with creating a password that is more secure than "123456".
---
Carrying a note to help you remember your PIN, password or lock combination can be risky, especially if thieves get a hold of it. This DIY fake business card will only reveal your secret note when you give it a little heat.
---
Loading page